Do not shout. Let the megaphone do its job to make your voice loud and clear.
Electric megaphone is a minimum public address system, which you can take with you to lift your voice up instantly. Although it is the typical definition, TOA's megaphones are beyond that to playback bulit-in tones or even Wireless microphones. Our megaphone is ready to receive it while standing on the ground or mounted on a stand.
SERIES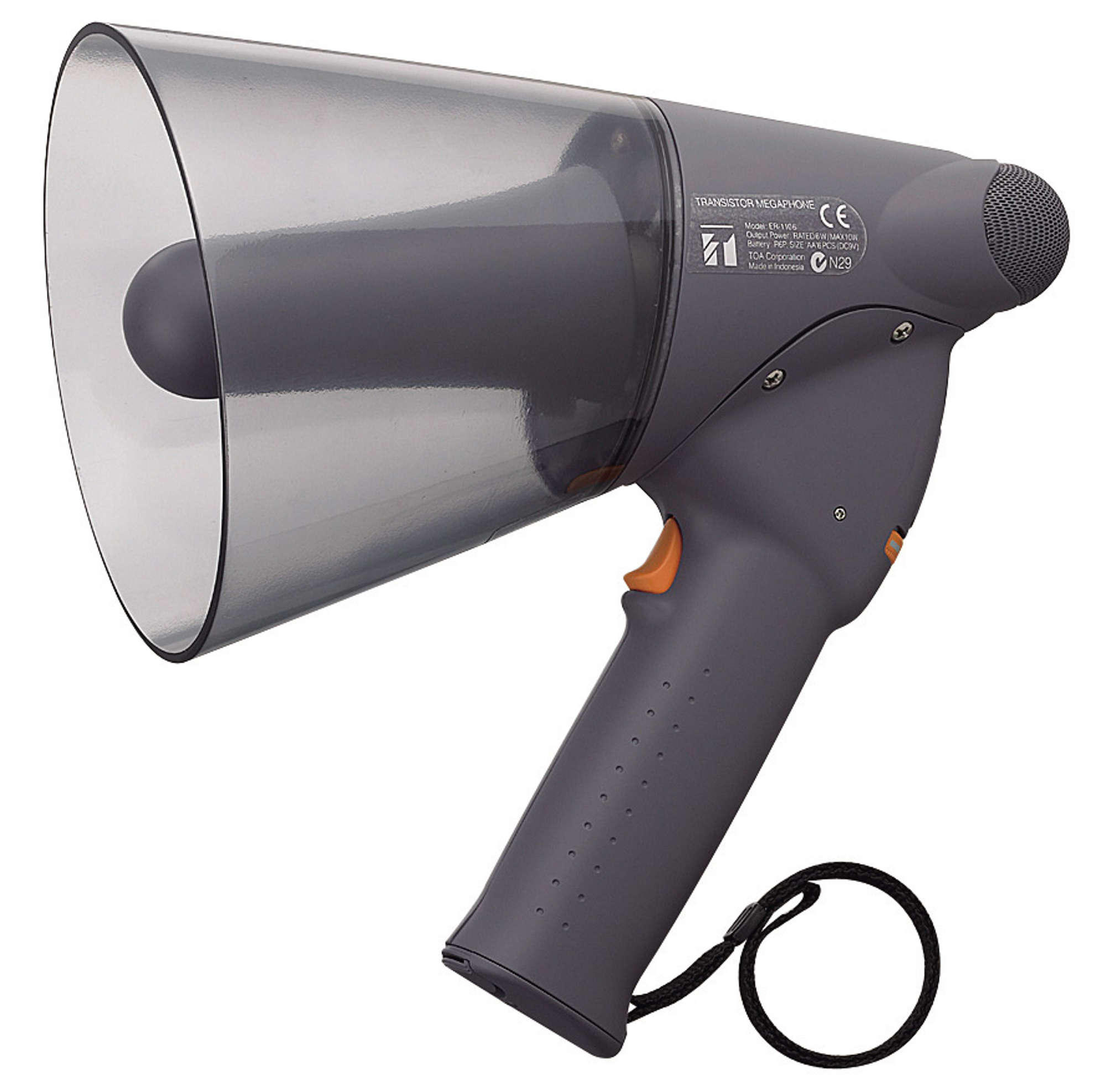 Award-winning Hand-Grip Megaphones
Hands-Free Megaphones
(Waist Type)
Stylish Personal PA System ideal for a wide range of professions
TOA's ER-1000A series is a compact, lightweight, hands-free portable public address system with a rated power output of 6 watts (9-Volt DC when used with six AA-type batteries). The system can be wrapped snugly around the waist and using the supplied headset microphone allows both hands to remain free.