From Design to Delivery
TOA's product quality is strictly controlled throughout the whole process from product design to its delivery. This comes from our corporate management policy "Create products that our customers can use with confidence."
Stringent Internal Standards
TOA has its original quality control standard for product development which consists of more than 500 check items. Our dedicated professional staffs carry out inspections at every stage of the development process using their years of experience and technological expertise.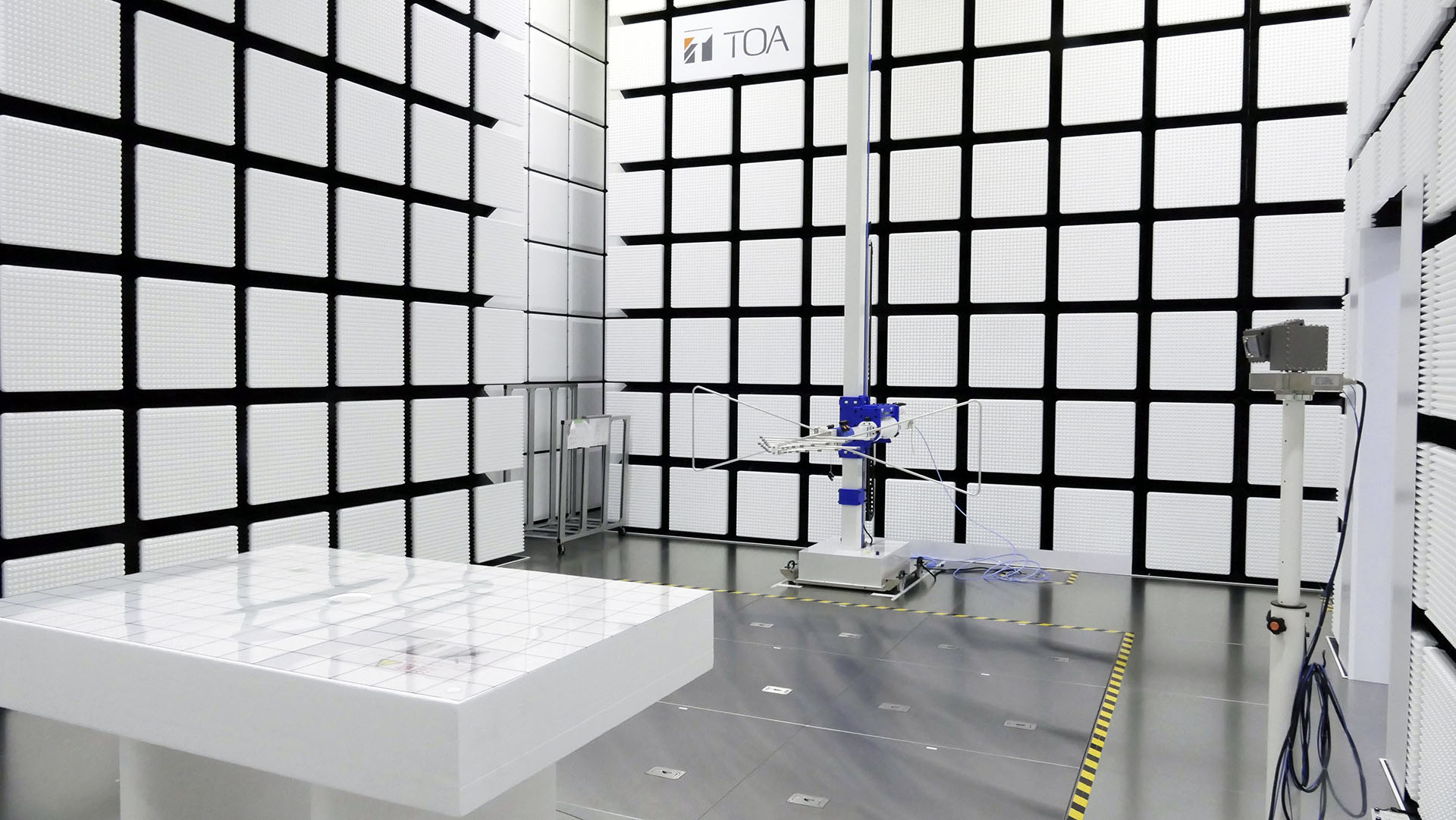 Advanced Facilities for In-House Testing
TOA R&D base in Japan boasts the state-of-the-art test labs and equipment, including environmental test facilities and Electromagnetic Anechoic Chamber with 6 meters ceiling height as well as Acoustic Anechoic Chamber. Different types of tests are carried out here to check quality and performance of our products.

Compliant with Laws and Regulations
A large number of stringent tests enable our products to comply with various international and regional regulations and standards. We always endeavor to ensure that customers can purchase and use our products with confidence. All of TOA-owned factories and research & development base in Japan are certified to ISO 9001:2015, quality management system standard.