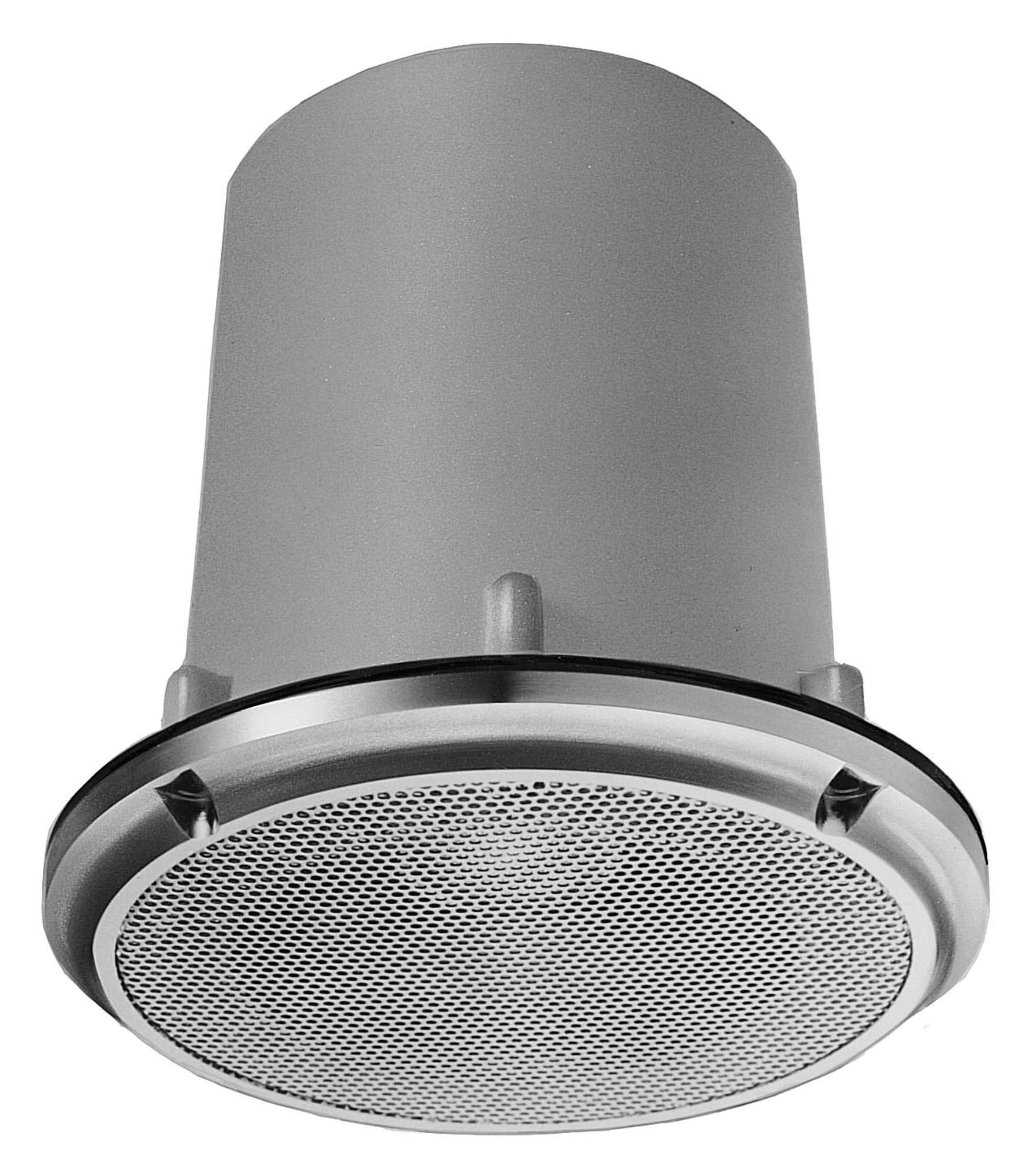 Clean Room Ceiling Speaker
PC-5CL
Full-range 8 cm, 2 kohm/5 W speaker with sealed rear chamber, and high-molecular substance speaker vibration section to prevent floating dust particles from contaminating medical, chemical, or IC/photo film production.
Clean room speaker
Sealed high-molecular speaker membrane to prevent floating dust particles from contaminating the environment
Resistant against formaline
Enclosure
Completely sealed type
0
Rated Impedance
100 V line: 2 kΩ (5 W), 70 V line: 2 kΩ (2.5 W)
Sensitivity
87 dB (1 W, 1 m)
Frequency Response
150 - 20,000 Hz
Speaker Component
8 cm cone-type (vibration section : high molecular substance)
Dust Particle Prevention
No dust particle is produced by the method set out in JIS B-9926.
Operating Temperature
-20 ℃ to +55 ℃
Finish
Panel : Alloy-coated ABS resin
Enclosure : ABS resin, off-white
Punching net : Stainless steel (SUS304)
Exposed fixing screw : Stainless steel (SUS304)
Dimensions
Φ116 x 110 (D) mm
Included Accessories
Fixing gasket …1, Ceiling mounting screws (Material:Stainless steel) …4
Please download Datasheet to access full specifications.
The speaker shall be suitable for use in clean rooms, hospitals and laboratory applications. The speaker shall include a 3.5" full-range cone driver and built-in 100V/70.7 V matching transformer with 5W/2.5 W tap. Sensitivity shall be 87 dB SPL (1 W / 1 m) and frequency response shall be 150 to 20k Hz. The speaker shall be operable within the temperature range of -20℃ to +55℃ (-4° F to +131° F).

The clean room speaker shall be TOA model PC-5CL.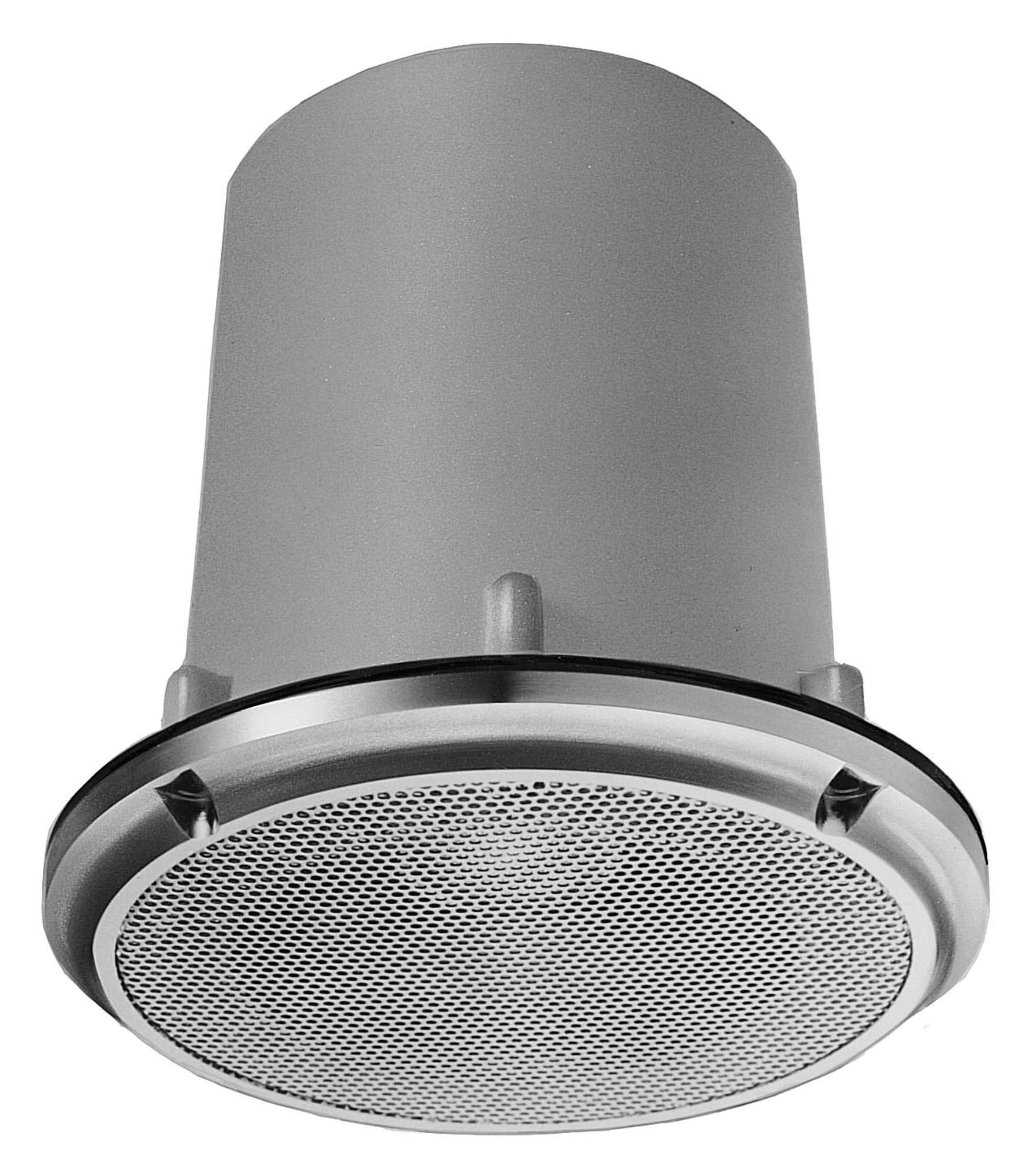 Need other technical materials like software? Please visit Download Center.
*Sign-in or membership registration is required.