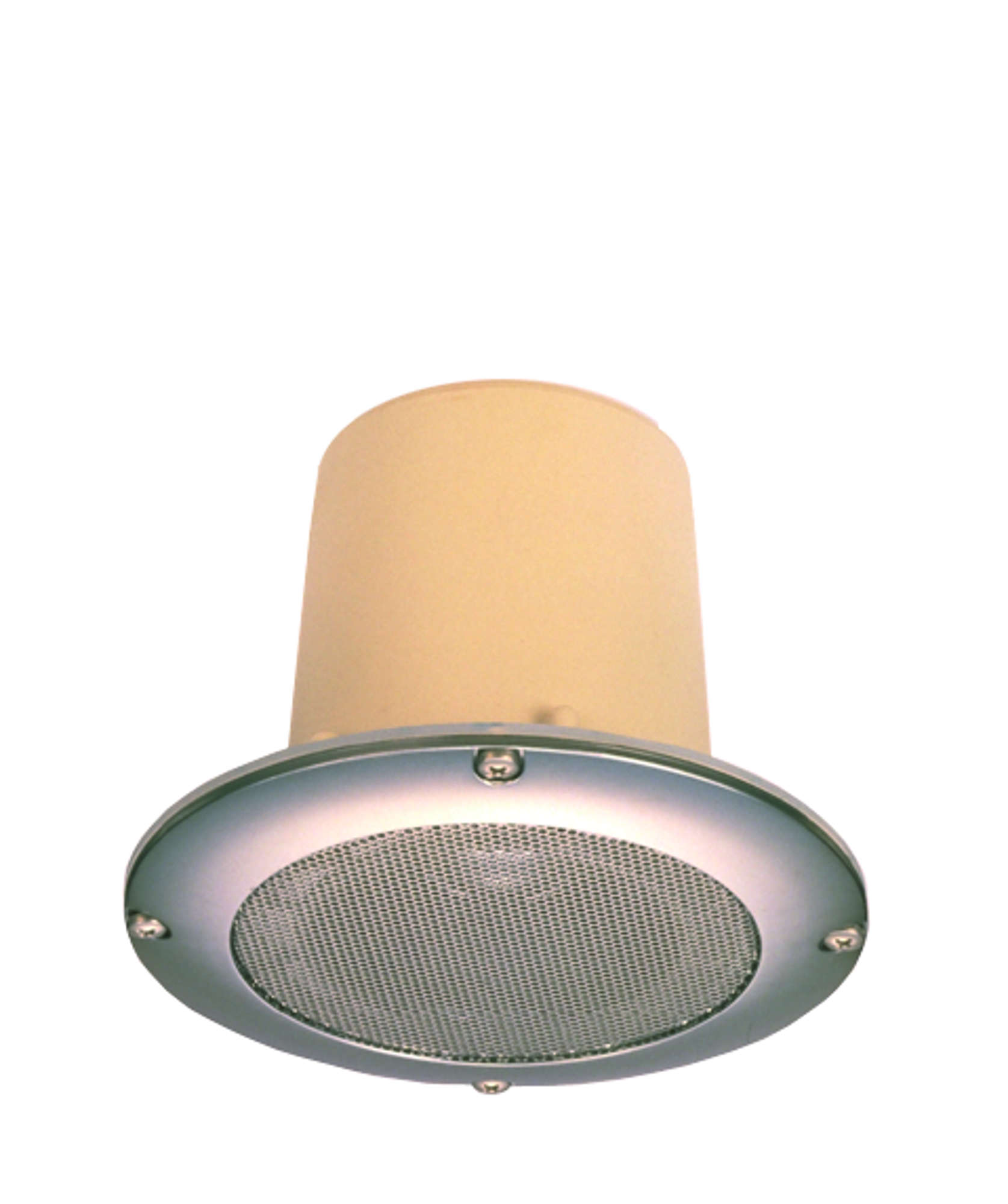 Splashproof Ceiling Speaker
PC-3CL
The PC-3CL is a completely-sealed, flush-mounted ceiling speaker made up of a high power handling, splash-proof, small full-range speaker employing a plastic film diaphragm. Its chemical-resistant grille makes the speaker ideal for use in clean rooms, hospital operation rooms, and hot and humid locations such as bath rooms and wet sauna rooms.
Clean room / shower room speaker
Resistant against formalin and iodine solutions
Wide temperature range of -20 °C to 60 °C
Rated Impedance
100 V line: 3.3 kΩ (3 W), 10 kΩ (1 W)
70 V line: 3.3 kΩ (1.5 W), 10 kΩ (0.5 W)
Sensitivity
87 dB (1 W, 1 m)
Frequency Response
150 Hz - 20 kHz
Speaker Component
8 cm cone-type (vibration section: high molecular substance)
Mounting Hole
Ø100 mm (Ceiling panel: Must be over 5 mm in thickness, equivalent to plywood in material, and strong enough to hold tapping screws. )
Chemical Resistance
Resistive to formalin solvent and iodine liquid (disinfectant)
Dust/Water Protection
IP64
Operating Temperature
-20 °C to +60 °C (-4 °F to 140 °F)
Finish
Panel: Allory-coated ABS resin
Enclosure: ABS resin
Punching net: Stainless steel
Dimensions
Ø139 x 104.5 (D) mm
Included Accessories
Packing (Material: Silicon rubber) x 1, Paper pattern x 1,
Ceiling mounting tapping screws (Material: Stainless steel) x 4
Note: The speaker cannot be used in dry sauna rooms or locations where unit is splashed with water.
Please download Datasheet to access full specifications.
The speaker shall be suitable for use in humid and/or high temperature applications. The speaker shall include a 3.5" (8 cm) full-range cone driver and built-in 100V matching transformer with 1.5 W and 0.5 W taps. Sensitivity shall be 87 dB SPL (1 W / 1 m) and frequency response shall be 150 to 20k Hz. The speaker shall be operable within the temperature range of -20 °C to +60 °C (-4° F to +140° F).

The splash-proof speaker shall be TOA model PC-3CL.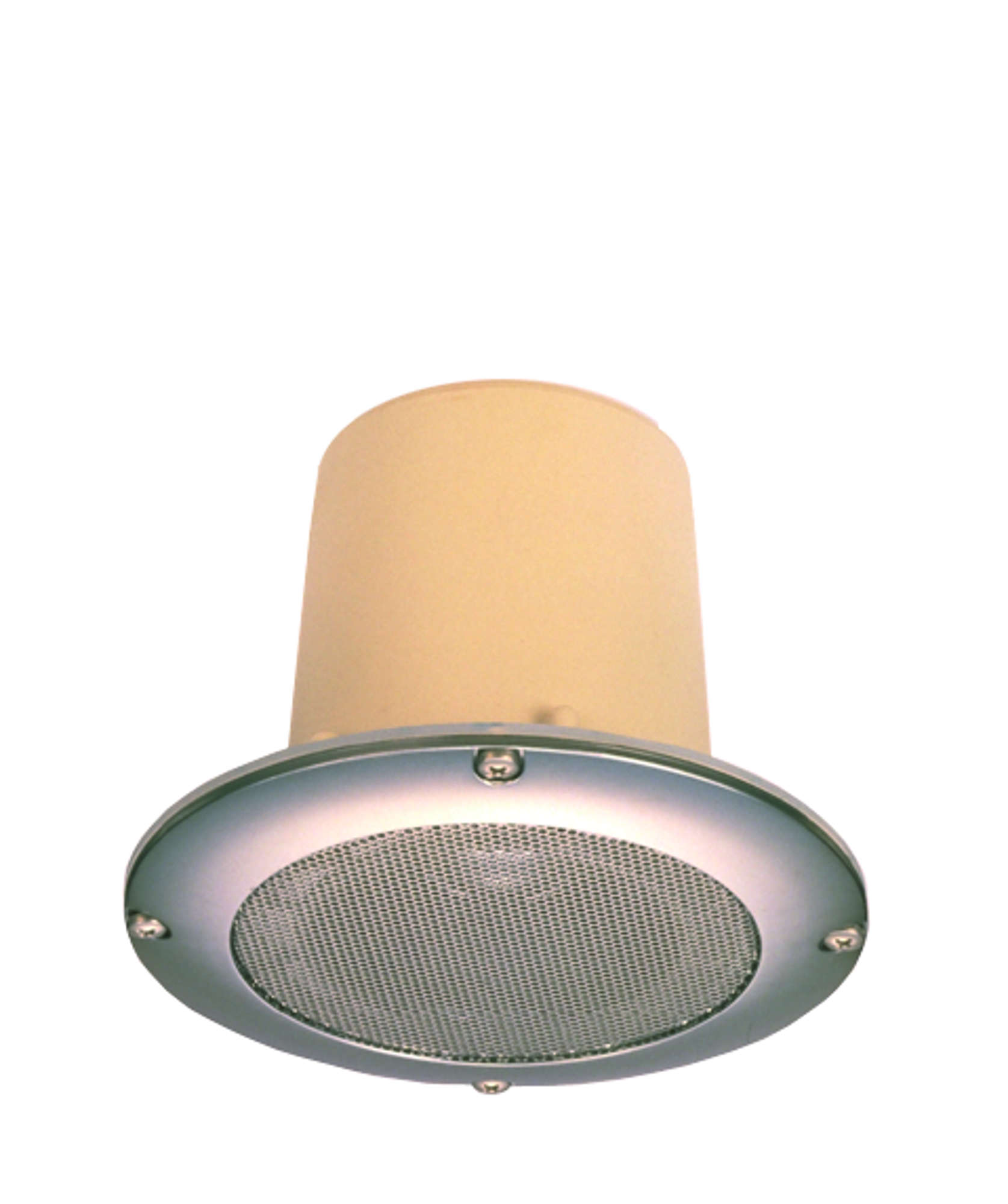 Need other technical materials like software? Please visit Download Center.
*Sign-in or membership registration is required.