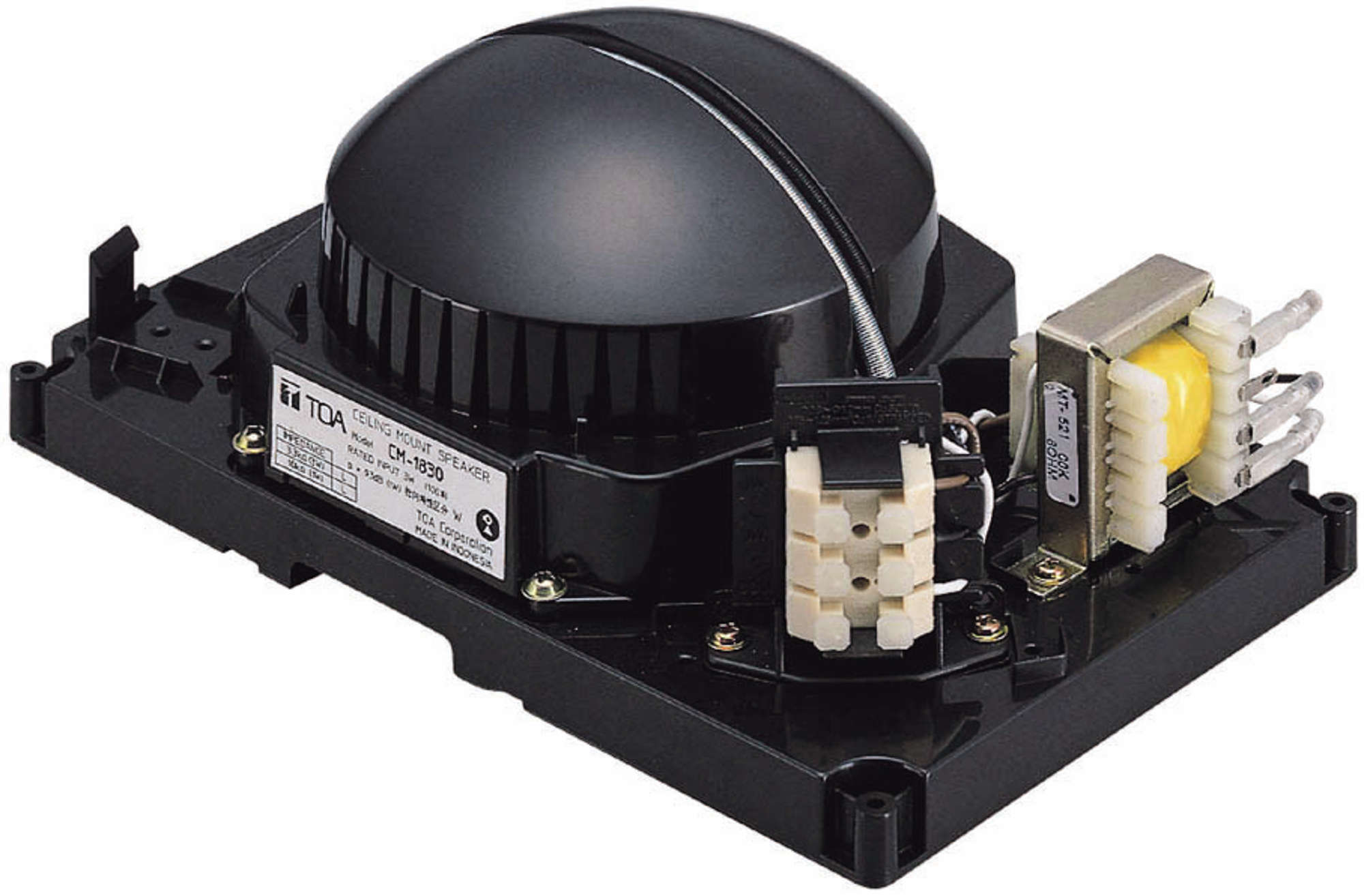 CEILING MOUNT SPEAKER
CM-760
The CM-760 speaker allows selection of most suitable front panel out of the CP-70 series panels (optional) depending on the installation place. Thanks to its coil spring catch method, the panel can be easily attached to the speaker. The CM-760 comes with a push-in connector which permits instant wire connection for bridging and branch wiring. The speaker is protected by a hard speaker cover.
Rated Impedance
1.7 kΩ (6 W), 3.3 kΩ (3 W),
(6.7 kΩ (1.5 W), 13 kΩ (0.8 W): Internal wiring must be changed)
Sound Pressure Level
90 dB (1 W, 1 m)
Frequency Response
100 - 16,000 Hz
Speaker Component
12 cm dynamic cone-type speaker
Mounting Hole
Φ150 (mounting hole) x 50 (ceiling thickness) mm
Speaker Mounting Method
Spring catch
Cable Requirements
600 V Vinyl-insulated cable (IV wire or HIV wire)
Solid copper wire: Φ0.8 - Φ1.2 mm
7-core twisted copper wire: 0.75 - 1.25 m㎡
Connection
Push-in connector (Bridging and branch connections possible.)
Finish
Grille: Fire-resistant, high-impact styrene resin
(resin material grade: UL94 V-O or its equivalent), black
Dimensions
215 (W) x 134 (H) x 89 (D) mm
Compatible Grille
CP-70 series panel (option): CP-73, CP-77
[Note] Do not use the speaker with heat insulating material sound absorbing material mounted.
Ensure that the speaker is kept away from the heat insulating material.
Please download Datasheet to access full specifications.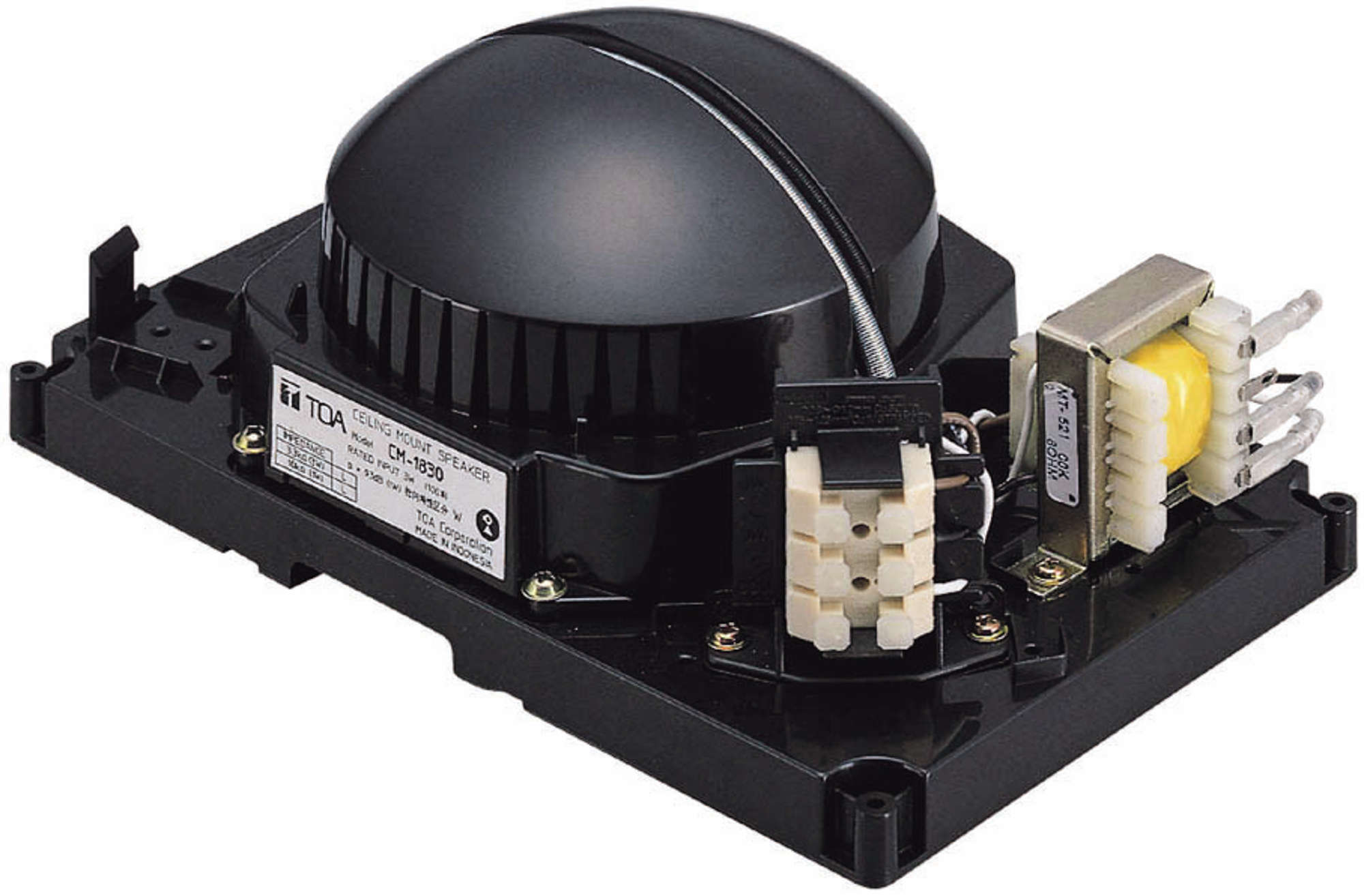 Need other technical materials like software? Please visit Download Center.
*Sign-in or membership registration is required.