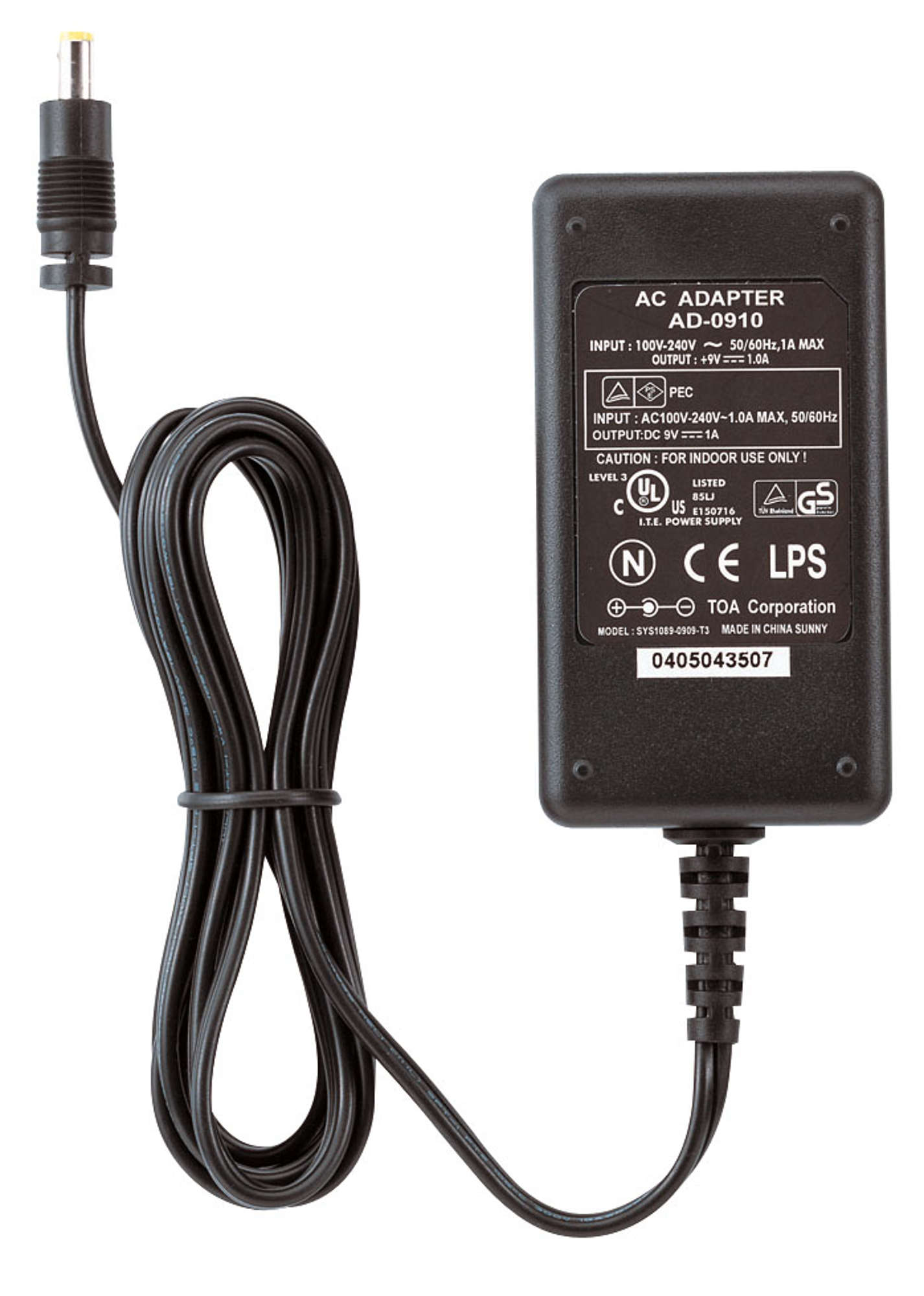 AC Adapter
AD-0910
The AD-0910 is an AC adapter to operate the Chairman and Delegate units for TOA's Infrared Wireless Conference System on AC.
Finish: PC/ABS alloy, black
Weight: 190 g
Power Source
100 - 240 V AC, 50/60 Hz
Ripple Voltage
200 mV(p-p)
Power Consumption
400 mA AC, Input 100 V
Cable Length
1.8 m (5.91 ft)
Operating Temperature
0 °C to +40 °C (32 °F to 104 °F)
Operating Humidity
90 %RH or less (no condensation)
Finish
Case: Resin, black
Included Accessories
AC power cord (2 m (6.56 ft) ……1
Please download Datasheet to access full specifications.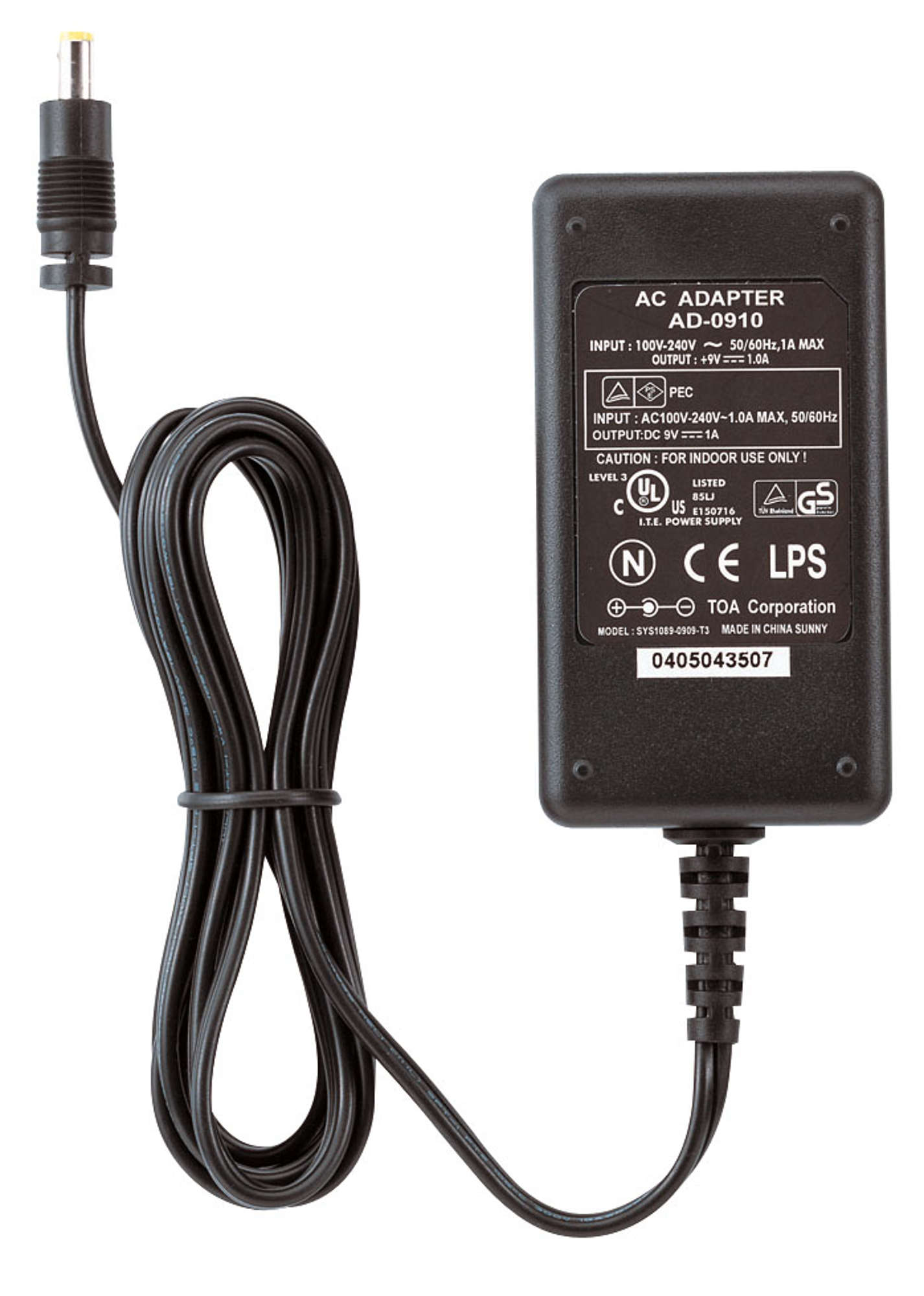 Need other technical materials like software? Please visit Download Center.
*Sign-in or membership registration is required.